Ayesha Ali talks us through what it was like for Bridge of Weir Dental and Aesthetics to win at the Dentistry Scotland Awards.
How does it feel to have won an award?
It feels fantastic to have won this award and receive recognition for all the work that has gone into opening our new practice.
It has been a challenging time what with opening a new practice only a few months after having a baby, along with the additional challenges of COVID-19.
Did you enjoy the awards evening?
I think it was a great way to enjoy the awards evening despite the pandemic.
We all went home and got dressed up with a takeaway. Although it was not the same as attending a ceremony, we all got to watch the awards with our families, which was really special to us.
Why did you choose to enter the awards?
Our team has put in an incredible amount of hard work to ensure that our patients have the best possible experience at the practice.
We therefore wanted to enter the awards to showcase and recognise their commitment to the practice and to patient care.
What do you think the awards are doing to the standards within the profession?
The awards are helping raise the bar for the standards we hold practices to.
You are not just looking for a practice that provides good clinical care, but an award-winning practice needs to be so much more than that.  This also includes involvement within the local community, wellbeing of our staff and a team approach to patient care.
Why do you think you won?
We have built a fantastic dental practice, and the patient journey is central to everything we do.
We have not let COVID hinder the growth of our practice and our team have also adapted well to all changes we have had to implement.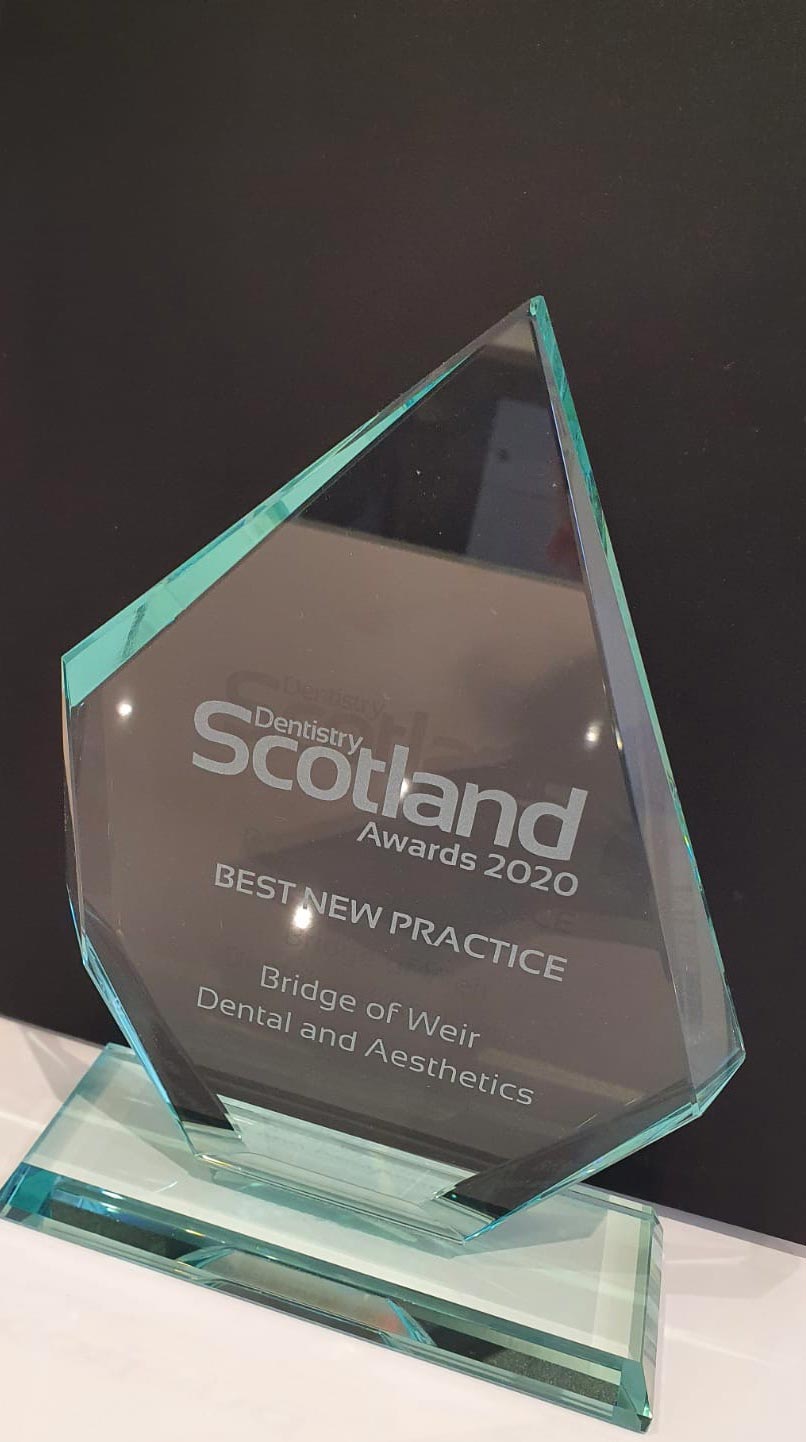 Have you noticed a difference in patient numbers/in the practice since winning the award?
We have noticed an increase in new patients joining the practice.
All our existing patients were so delighted to hear about our awards. It is so encouraging to hear them say that the award is well deserved.
Many of them have also said that they are proud to be a part of our practice.
Will you enter the awards again this year?
Yes, we hope to enter the awards again this year.
Anything else you'd like to add?
I think FMC has done a fantastic job of the virtual award ceremony considering all the restrictions in place. Thank you for all your hard work!
---
To find out more about the Dentistry Scotland Awards and register your interest for 2021, visit www.dentistryscotlandawards.com.
Hear from other Dentistry Scotland Awards winners: