Dentsply Sirona today announced that it has acquired substantially all of the assets of Propel Orthodontics, including the VPro device and the Fastrack Mobile App. Propel Orthodontics is a leading innovator, manufacturer, and worldwide seller of orthodontic devices. Propel Orthodontics offers in-office and at-home orthodontic solutions to dentists and their patients. The acquisition is an important step for Dentsply Sirona to further strengthen its position in the fast-growing clear aligner market. The acquired product lines perfectly complement the Byte® and SureSmile® businesses.
Charlotte, NC/ San Jose, CA, June 4, 2021. The acquisition of the assets of Propel Orthodontics will open up significant opportunities for Dentsply Sirona to drive innovation in the field of clear aligner and orthodontic treatment. The products lines Dentsply Sirona is acquiring are a key differentiator as they improve treatment times and patient comfort. They also add digital capabilities to Byte and SureSmile to improve patient engagement and treatment monitoring.
The at-home High Frequency Vibration (HFV) product line consists of the VPro5®, VPro+™, and VPro™ and supports both active treatment and retention at just 5 minutes per day. When used as part of an orthodontic treatment plan, this easy-to-use device featuring patented high frequency vibrational technology can increase patient comfort and may reduce overall treatment time significantly. Moreover, following the acquisition, Dentsply Sirona will continue to enhance the VPro Fastrack App, which helps patients and providers remotely monitor the orthodontic treatment plan.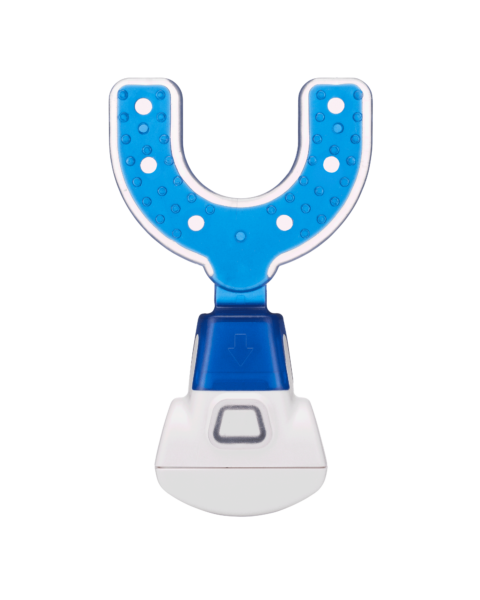 "With the acquisition of the assets of Propel Orthodontics, Dentsply Sirona takes another step to position the company as a leading innovator in the fast-growing clear aligner market. It is the perfect match to Byte, and our SureSmile business, and is also a strong strategic fit with Dentsply Sirona. The acquisition supports innovation in the orthodontics space of Dentsply Sirona as well as the capacity to further invest in the future product development in this area," says Don Casey, CEO of Dentsply Sirona.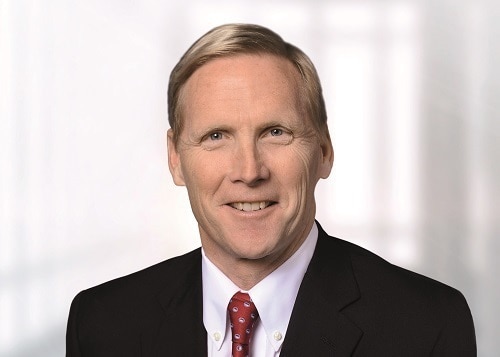 Byte, which was acquired by Dentsply Sirona in December 2020, already includes the VPro product, labeled as HyperByte, in every treatment. Dentsply Sirona will also work on launching new branding as part of the SureSmile portfolio for the professional market after the integration of the assets of Propel Orthodontics and will continue to sell VPro directly to dental professionals.
Patients will benefit from the acquisition as they will have the opportunity to use the VPro product line with more offerings in the future. This  contributes to the two companies' goals of providing more patients with access to simple and comfortable oral care. Due to the different approval and registration times, not all technologies and products are immediately available in all countries.
About Propel Orthodontics
Propel Orthodontics is a leading innovator, manufacturer and worldwide seller of orthodontic devices with offices in Briarcliff Manor, New York, and San Jose, California. The company provides in-office and at-home orthodontic accessory devices to orthodontists and their patients, including the VPro5™, a vibratory orthodontic device used to properly seat aligners in 5 minutes a day
Press Contact
Marion Par-Weixlberger
Vice President Public Relations & Corporate Communications
Sirona Straße 1
5071 Wals bei Salzburg, Austria
T +43 (0) 662 2450-588
F +43 (0) 662 2450-540
marion.parweixlberger@dentsplysirona.com
Tina Asbach
Edelman GmbH
Schöneberger Straße 15
D-10963 Berlin, Germany
T +49 (0) 30 2218290-19
dentsplysirona@edelman.com
www.edelman.com
About Dentsply Sirona
Dentsply Sirona is the world's largest manufacturer of professional dental products and technologies, with over a century of innovation and service to the dental industry and patients worldwide. Dentsply Sirona develops, manufactures, and markets a comprehensive solutions offering including dental and oral health products as well as other consumable medical devices under a strong portfolio of world class brands. Dentsply Sirona's products provide innovative, high-quality and effective solutions to advance patient care and deliver better and safer dental care. Dentsply Sirona's headquarter is located in Charlotte, North Carolina. The company's shares are listed in the United States on NASDAQ under the symbol XRAY. Visit www.dentsplysirona.com for more information about Dentsply Sirona and its products.