PORTLAND, Oregon – onDiem is pleased to announce a new partnership with Higher Learning Technologies (HLT), the developers of the #1 mobile study app for dental professionals. Starting today, HLT and onDiem will work together to provide HLT's network of over 70,000 dentists and 30,000 hygienists with career development resources as well as access to temporary and permanent employment opportunities. In addition, dentists and hygienists in the onDiem professional community will have the chance to augment their existing training and advance their career by way of HLT's best-in-class tools for lifelong-learning.
"HLT is a true innovator in the mobile learning space. It's had over a quarter million dental professional app downloads in the past three years alone, and it is the clear industry leader in study tools for dental and hygiene coursework and board exams," said Joe Fogg, CEO and founder of onDiem. "COVID-19 has displaced thousands of dental professionals who may have been looking for their first job, or who may be seeking work after being laid off. We're excited for the opportunity to work with HLT to help students, new grads, and seasoned professionals find permanent and temporary work when they're ready, and help them on their career journey. We're also excited about the possibilities this partnership offers professionals on onDiem's platform."
"onDiem's mission is to transform the way that dental offices operate, and this aligns with our mission to transform the way that dental students and dental professionals learn. This collaborative partnership accelerates both of our missions and provides great combined value to the dental community," says Alec Whitters, CEO, Co-founder of HLT. "During these unprecedented times, technology can and must be leveraged to provide accessible and trusted resources to solve the many challenges that these professionals are facing."
For more information about onDiem, or the onDiem-HLT partnership, please contact Beth Deutsche at Beth.Deutsche@ondiem.com. For more information about HLT, please contact Adam Keune at adam@hltcorp.com.
About onDiem
Headquartered in Portland, Oregon, onDiem's staffing platform connects dental practices with dentists, hygienists, dental assistants and front office personnel for flexible staffing opportunities. With a free account, practices may create temporary shift posts and communicate with candidates. Professionals may create a robust profile and resume, while searching and applying for temporary and permanent jobs in their area. As employees, not contractors, onDiem professionals enjoy healthcare benefits, employer-paid taxes, and insurance coverage, along with the ability to set their own work schedule and hourly rates. onDiem eliminates the burden of staffing compliance, so practices can focus on maximizing production and revenue. onDiem's platform serves over 32,000 dental professionals and over 13,000 dental practices nationwide.
About Higher Learning Technologies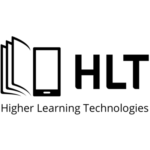 Founded in 2012, HLT is the market leader in mobile learning. With 50,000+ active daily users worldwide, and 10 million downloads over time, HLT empowers students to use their mobile devices to study when they want, and where they want, for important tests and courses. HLT offers study applications for students of nursing, medicine, and dentistry. It also offers study applications for military, civic, and business professionals, along with college and post-graduate test prep.