OMAHA, NE (May 4, 2022) – WildSmiles Braces is proud to announce its annual awarded Orthodontic Resident Essay Scholarship final recipient who will receive a $1,000 scholarship to put towards their tuition and books as they work to complete their orthodontic residency program. UNC Adams School of Dentistry orthodontic resident, Dr. Erika Babikow, DMD, was chosen to receive the scholarship for her outstanding essay, where she showcased her willingness to go the extra mile for her patients. WildSmiles will present Dr. Babikow with her $1,000 scholarship check at the AAO conference in Miami, Florida.
Orthodontic residents who are currently enrolled and in good standing at an accredited orthodontic program recognized by the American Association of Orthodontists (AAO) were encouraged to apply for the scholarship opportunity. Students were asked to submit a thoughtful 500-word minimum essay prompt response in order to be considered. A panel of independent judges carefully reviewed each essay before the recipients were selected.
"We couldn't be more thrilled to provide another scholarship opportunity to a deserving orthodontic resident student working hard to complete their program and soon take the next step into private practice," said WildSmiles COO Davin Bickford. "Even though all students are deserving of this opportunity, Dr. Babikow's personalized approach to orthodontic care stood out to us and we are looking forward to seeing her transition into a successful career in orthodontics. "
Dr. Erika Babikow, DMD, is currently a second-year resident at the University of North Carolina and will graduate in May 2023. Originally from Lancaster, PA., Dr. Babikow is a first-generation college student and attended Eastern Mennonite University as a Biology and Environmental Science double major. After college, Dr. Babikow worked at the National Institutes of Health as a post-baccalaureate research fellow for two years. She then received her DMD from the University of Pittsburgh. Dr. Babikow credits her academic success to her parents for emphasizing the value of hard work and to her husband for his endless encouragement. After graduation, she and her husband hope to move to the Shenandoah Valley, VA.
WildSmiles Braces LLC is on a mission to inspire people to think creatively and have fun in orthodontic practice. Orthodontic providers can now empower patient self-expression with a responsible appliance and treatment option. Through the development of Designer Braces, WildSmiles Braces LLC is committed to helping orthodontists build excitement with patients to maximize case acceptance while making it easy for patients to feel confident and happy with their braces.
Orthodontic residents interested in learning more about the Orthodontic Resident Essay Scholarship and other opportunities under the WildSmiles Residency Program umbrella can visit wildsmilesbraces.com/doctors/residency-program.
About WildSmiles' Residency Program
The WildSmiles' Residency Program is open to all orthodontic residents providing many valuable resources and opportunities, such as annual scholarships, engaging lunch and learns, university product donations, webinars, quarterly emails, and more. Those in their residency can gain knowledge from experienced industry professionals and discover the difference that WildSmiles can make in any orthodontic practice. These opportunities are offered exclusively to orthodontic residents and aim to put them on the path to success as they transition into private practice.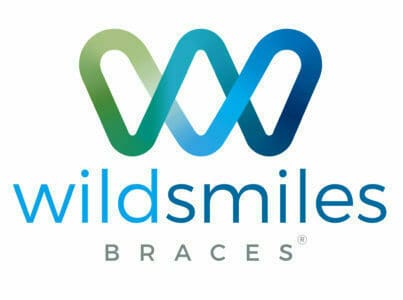 About WildSmiles®️
WildSmiles' patented designs give patients a unique and fun experience to express personality and creativity through their smiles. Mixing and matching charming shapes, fierce college logos, and new magical Disney brackets help turn orthodontic correction into expression. Founder and orthodontist Dr. Clarke Stevens developed WildSmiles in 2002 after being inspired by a patient wearing a heart-shaped necklace. Since then, the designer braces company has been showcased at New York Fashion Week and gives back to aspiring orthodontists by providing students with scholarships for their education.